2021 BULL SALE: WEDNESDAY 11th AUGUST
ON-PROPERTY "GLENOCH" CHINCHILLA & ONLINE
OFFERING 26 JK ANGUS & BRANGUS BULLS
JK Cattle Company will be offering a select group of 21 Angus bulls and 5 Brangus bulls at the 30th Annual Sandon Glenoch Angus Bull Sale on 11th August.
The sale will be held online through Elite Livestock Auctions, and on-property at "Glenoch", Chinchilla, Queensland.
All sale bulls are:
Registered with their relevant breed society
Breedplan performance recorded with genomics
DNA sire verified
Semen motility & morphology tested
Independently structurally assessed
Blooded for tick fever
Tested free of pestivirus
Vaccinated for 7 in 1, 3 day and vibrio
Dam fertility data is provided on all bulls (number of calves and average calving interval - ACI)
Online bidding is available, and comments and photos are provided for every bull.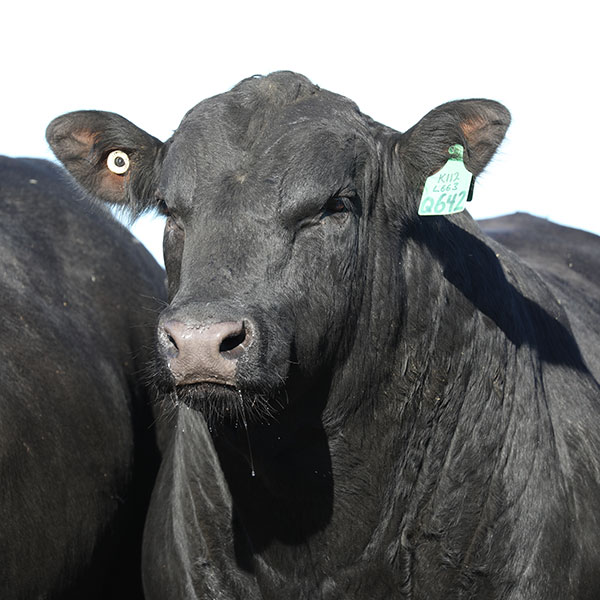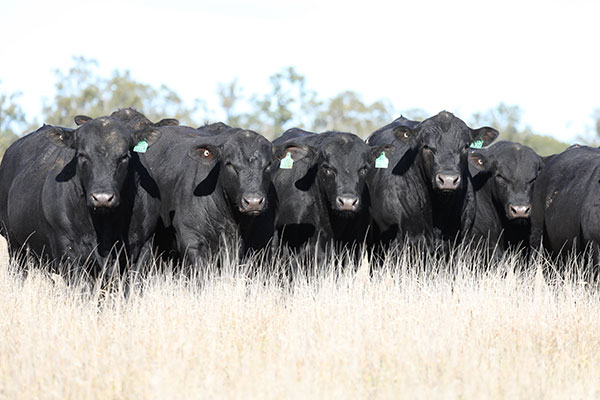 The online database catalogue is now available on Angus.Tech and as a PDF.
Please scroll down to view photos and a listing of all JK sale bulls, or use the buttons below to view the sale catalogue.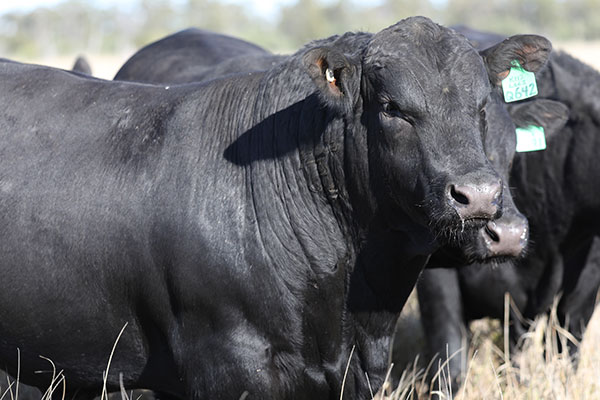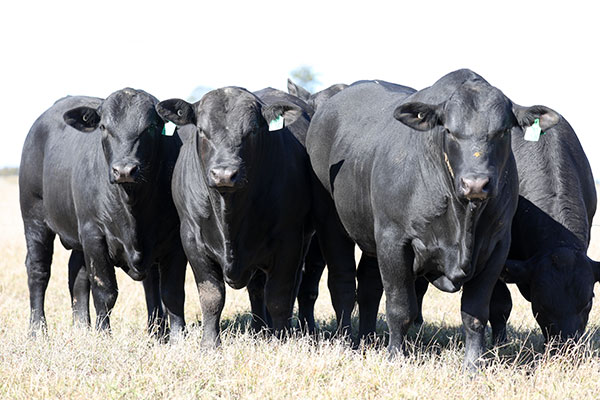 | | | | | |
| --- | --- | --- | --- | --- |
| 9 | QLLQ625 | JK CATTLE CO QUANTIFY Q625 | HAZELDEAN F1023 | 7/8/19 |
| 10 | QLLQ621 | JK CATTLE CO QUDOS Q621 | BALDRIDGE BEAST MODE B074 | 6/8/19 |
| 11 | QLLQ633 | JK CATTLE CO QUARTERDECK Q633 | SYDGEN ENHANCE | 9/8/19 |
| 12 | QLLQ623 | JK CATTLE CO QUALITATIVE Q623 | SYDGEN ENHANCE | 6/8/19 |
| 13 | QLLQ637 | JK CATTLE CO QUASI Q637 | HAZELDEAN F1023 | 11/8/19 |
| 14 | QLLQ691 | JK CATTLE CO QUION Q691 | GLENOCH KALLANGUR K112 | 19/9/19 |
| 15 | QLLQ649 | JK CATTLE CO QUIBBLE Q649 | GLENOCH KALLANGUR K112 | 22/8/19 |
| 26 | QLLQ646 | JK CATTLE CO QUERY Q646 | GLENOCH KALLANGUR K112 | 20/8/19 |
| 27 | QLLQ615 | JK CATTLE CO QUAKER Q615 | GLENOCH HINMAN H221 | 4/8/19 |
| 28 | QLLQ605 | JK CATTLE CO QUARTERBACK Q605 | GLENOCH HINMAN H221 | 31/7/19 |
| 29 | QLLQ693 | JK CATTLE CO QUORUM Q693 | GLENOCH KALLANGUR K112 | 21/9/19 |
| 30 | QLLQ685 | JK CATTLE CO QUIZ Q685 | GLENOCH-JK NEGOTIATE N612 | 12/9/19 |
| 31 | QLLQ684 | JK CATTLE CO QUIXOTIC Q684 | GLENOCH-JK NEGOTIATE N612 | 12/9/19 |
| 32 | QLLQ681 | JK CATTLE CO QUIVER Q681 | GLENOCH-JK NEGOTIATE N612 | 8/9/19 |
| 52 | QLLQ676 | JK CATTLE CO QUIRK Q676 | GLENOCH-JK NEGOTIATE N612 | 7/9/19 |
| 53 | QLLQ642 | JK CATTLE CO QUAY Q642 | GLENOCH KALLANGUR K112 | 16/8/19 |
| 54 | QLLQ645 | JK CATTLE CO QUENCH Q645 | GLENOCH HINMAN H221 | 20/8/19 |
| 55 | QLLQ671 | JK CATTLE CO QUIP Q671 | GLENOCH KALLANGUR K112 | 2/9/19 |
| 56 | QLLQ648 | JK CATTLE CO QUEUE Q648 | GLENOCH KALLANGUR K112 | 22/8/19 |
| 57 | QLLQ694 | JK CATTLE CO QUOTA Q694 | GLENOCH-JK NEGOTIATE N612 | 22/9/19 |
| 58 | QLLQ687 | JK CATTLE CO QUIZZICAL Q687 | GLENOCH-JK NEGOTIATE N612 | 15/9/19 |
JK BRANGUS SALE BULLS 2021
| | | | | | |
| --- | --- | --- | --- | --- | --- |
| 39 | QLL19FQ516 | JK CATTLE CO QUARRY Q516 (P) | 32% | TRIPLE B LAMONT L594 (P) | 22/8/19 |
| 40 | QLL19EQ567 | JK CATTLE CO QUINTAN Q567 (P) | 12.50% | GLENOCH KALLANGUR K112 (P) | 8/12/19 |
| 41 | QLL19EQ565 | JK CATTLE CO QUOMODO Q565 (P) | 19% | GLENOCH KALLANGUR K112 (P) | 25/11/19 |
| 42 | QLL19RQ544 | JK CATTLE CO QUINELLA Q544 (P) | 40% | TRIPLE B LAMONT L594 (P) | 10/9/19 |
| 43 | QLL19RQ536 | JK CATTLE CO QUANDONG Q536 (P) | 39% | TRIPLE B LAMONT L594 (P) | 3/9/19 |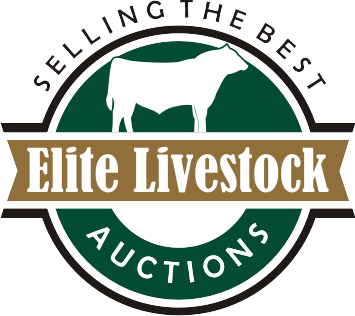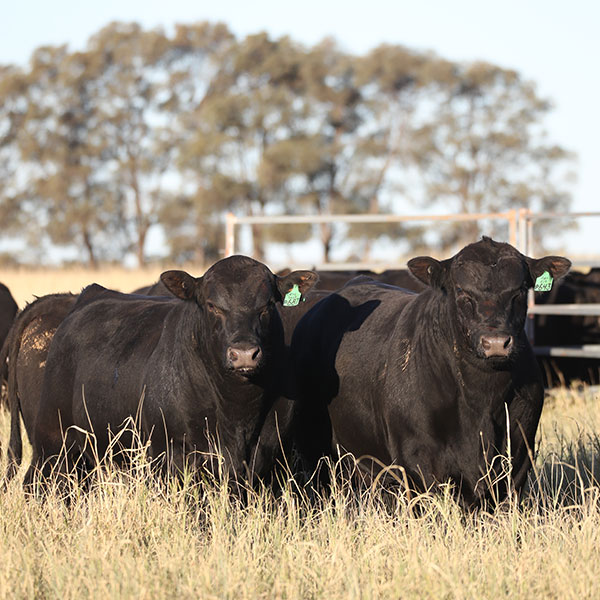 Subscribe to our newsletter